NEW
LIFE Church
New Life Church is open to worshippers of all ages and backgrounds. We lead our congregation in worship, deepening the connection to God, understanding the teachings of Jesus, and ultimately to a vibrant faith. We have a long, proud history of serving the people of Stilwell and the surrounding areas. Through the dedication of our leadership, staff members and volunteers, we are committed to the teachings of Jesus, and are here to spread His message. Here at NLC, it's not about where you've been. It's about where you're going.
We encourage our church family to get together outside of worship times. Our church offers a range of social, learning and volunteer events that help strengthen our members as individuals and as a community.
download our free app to stay caught up on
everything happening here at nlc!
SEARCH "NLCSTILWELL" IN YOUR
APP STORE TO FIND US!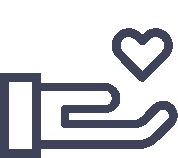 "Whoever is generous to the poor lends to the lord, and he will repay him for his deed."